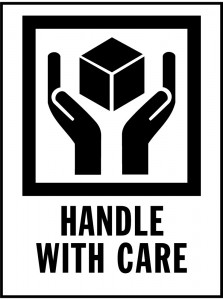 This week, I thought I became a widow.
My husband and father-in-law were outside, jacking up the shipping container holding almost all our worldly possessions, when I heard a tremendous crash.
I was in the midst of packing my closet, and I just stood there with a peasant top draped over my hands, frozen, knowing that within the next few minutes I would learn if either my husband or father-in-law had been under the numerous tons of weight when the container obliterated the cinder blocks beneath it….
Finish reading the post here: http://www.southernbelleviewdaily.com/marriage-handle-with-care/