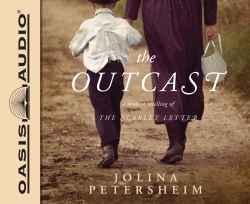 Hello, friends!
Well, we're sure getting close to the July 1 release of The Outcast!
I've been working on interviews and guest posts, so I thought I would give you a breakdown of what I've sent out this week and let you choose which ones you want to read:
Monday: Cynthia Robertson reviews The Outcast and makes a very interesting structural comparison, which I love!
Tuesday: Cynthia Robertson interviews me. Come by and learn why I felt like an outcast on the cusp of my teenage years, my inspiration for Amos King's deceased POV, and the unsung prophet of the London Underground.
Wednesday: Visit Southern BelleView Daily for my favorite pickle recipe from Miller's Mennonite Cookbook and put your name in for a copy of The Outcast (drawing ends June 26th).
Wednesday: My guest post on Beyond the Margins: The Outcast: A "Shunned" Manuscript Leads to Acceptance.
Thursday: My guest post on Hemingway's Girl and Call Me Zelda author Erika Robuck's blog, Muse, where I discuss the difficulties of the Pennsylvania Dutch language and the ancestral record book I used to help select character's names.
Friday: Oasis Audio provides a free sample from The Outcast's audiobook. Narrator Tavia Gilbert knocked my socks off! (My poor husband had to listen to it about a hundred times!)
Thank you so much for all of your support and love; I couldn't do any of this without you, my dear readers!
Hugs,